Festive "InterContinental 75" cocktails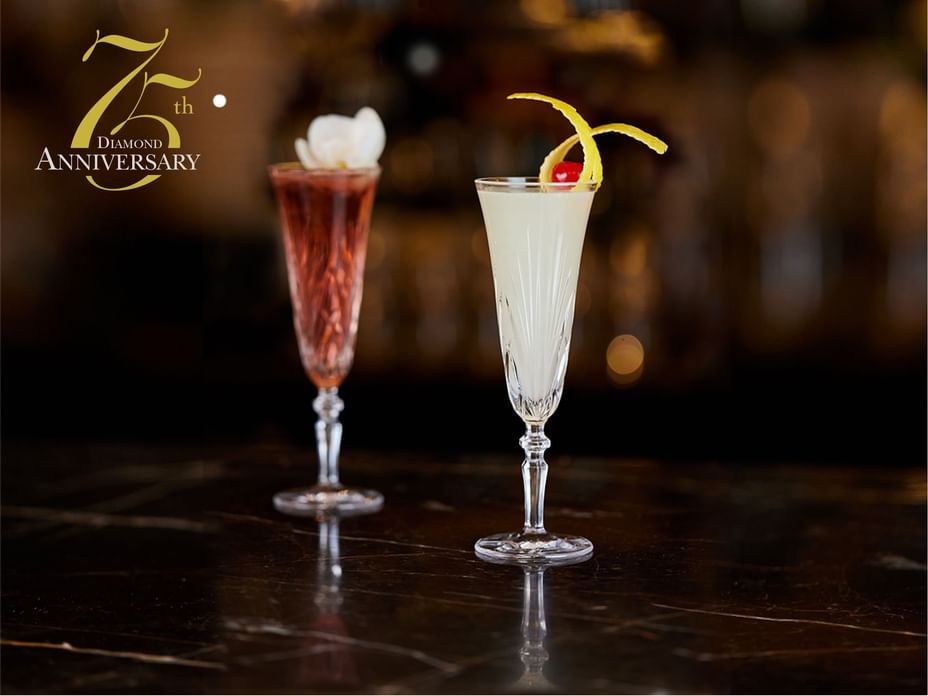 In honor of our 75th Diamond Anniversary, meet our sophisticated cocktail "InterContinental 75" that combines Piper-Heidsieck brut champagne, The Botanist dry gin, freshly squeezed lemon juice and honey water. Savor an indelible combination of Aloe Vera and de-alcoholised sparkling wine by choosing an alcohol-free version of the "InterContinental 75" cocktail.

Indulge yourself with our amazing festive cocktails, and pair it with unique dishes from the menu.
Other offers you may like